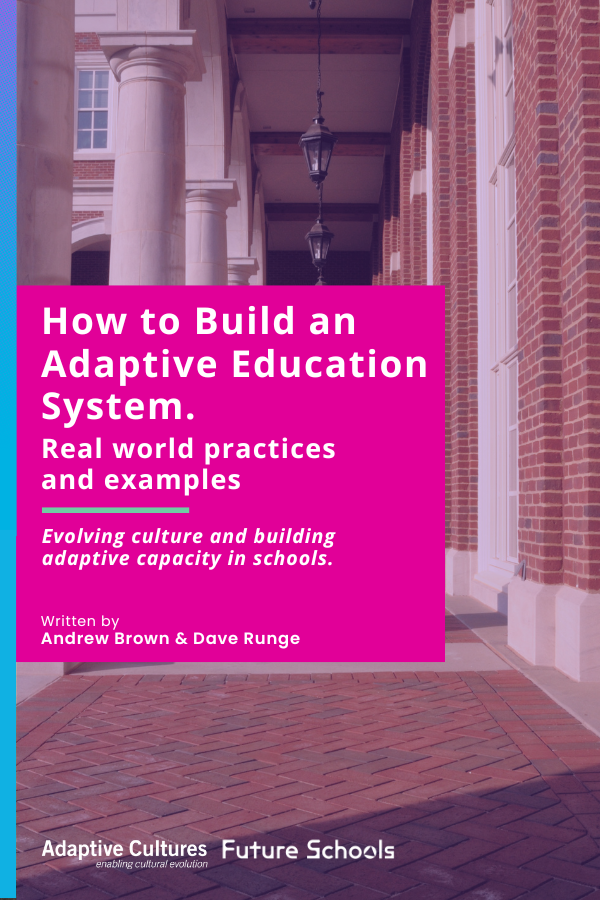 How to Build an Adaptive Education System
As our world becomes ever more complex and the pace of change continues to accelerate, the education system has a pivotal role in equipping society with the skills and capacities to adapt, grow and shape this emerging future.
We need an education system that, alongside core literacy and numeracy development, teaches students to think critically, problem-solve, collaborate and most importantly, be resilient and adaptable.
The challenge seems not to be articulating the 'why' for system evolution but rather providing a pathway to the 'how'. In this paper, we have included a number of frameworks and tools that have been useful in supporting teams, leaders, schools, departments, associations and governing bodies progress change in their areas of influence.
Please enter your details to download your copy of How to Build an Adaptive Education System.