Future Schools brings together some of the most innovative educators and schools worldwide to explore and demonstrate what is possible in education.
What's on in the second half of Term 2
TERM 2: Live from the Netherlands
Rob is a global educational leader, change-maker, and public speaker. He is a key leader for Agora, a secondary school that started in 2015 with just 5 colleagues and 60 students. Now, there are 20 Agora schools across The Netherlands, leading the way in future-focused schooling.
Rob specialises in self-determination theory, personalising education and was instrumental in building new courses for the Dutch National Curriculum.
Participants will join Rob and Peter Hutton for two fireside chats over the course of term 2. These in-depth conversations, hosted on Zoom, will explore the latest practice in future-focused education, the research that supports Rob's thinking, and gives space for you to discuss your own opportunities, all with a nice red wine in hand.
Come and join Future Schools a vibrant network of innovative and future-focused schools.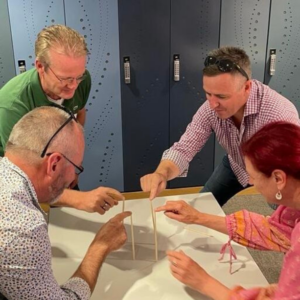 Membership
Our membership supports over 100 future-focused schools in Australia. We are a growing community where like-minded educators share resources, gain support, and connect with each other to bring positive and lasting change to their schools and education.
Innovation Partners
Future Schools works closely with Principals and educational leaders to deliver and co-design their evolving futures. We support Principals and executive leadership teams across Australia and overseas who need support in bringing to life their future-focused vision, implementing change, and building momentum around their innovation strategy.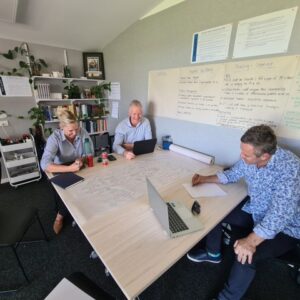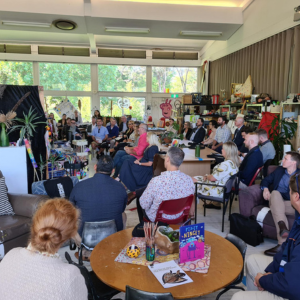 Professional Learning
Future Schools members have access to ongoing professional learning, resources and tools. We offer virtual and in-person school tours that explore practical examples of innovations. You can expand your network through our webinars and in-person events. Emerging leaders have a space where they can share, support, and promote each other's innovation journey.


Expand
Find your tribe and connect with like-minded educators from all over the world.

Adapt
Access the tools and framework you need to support your cultural evolution.

Innovate
We work within your school context to co-design and support you on your innovation journey.
"Your Future Schools membership gives you access to a community of the most innovative schools and like-minded educators across Australia and the world without having to leave your office!"
"Since listening to this book it has lingered. Filled with authentic scenarios, I really enjoyed the carefully curated storytelling as a way to learn and ponder." - Pip Cleaves (Deputy Principal, Strategic Initiatives)