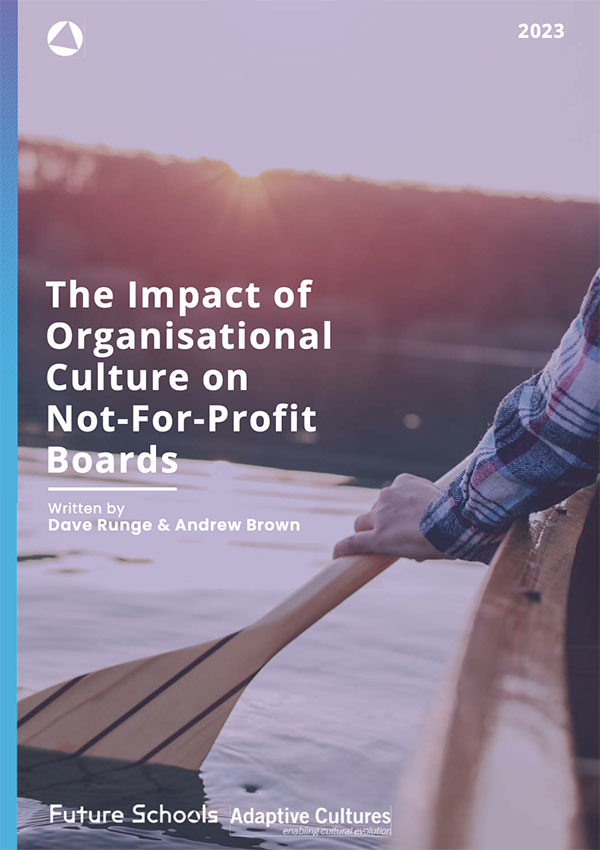 Understanding the True Impact of Organisational Culture
The world is changing rapidly, again! Unfortunately, the majority of organisations do not have the culture they need to effectively deal with the complexities that they are facing.
This paper provides a unique, yet proven, framework and set of tools to equip your organisation at the highest level - the Board.
We explore:
critical questions to help you gauge where your pain points at a cultural level truly are,
processes to build that capacity, and
how to best leverage the relationship between the Board and the executive team to create sustainable and positive change.
Without being able to identify what cultural levers you need to pull in order to align and advance your organisation, the rate of ever-evolving complexity will hold your organisation at its current level of growth and effectiveness.
After working with hundreds of leaders and organisations across Education, Business, and Not-for-Profit, we know that the organisations that take the steps to evolve their culture and work through the critical stages outlined in this paper, not only grow but also enhance their working relationships and environment.
Please enter your details to download your copy of 'Understanding the True Impact of Organisational Culture'. In this paper we provide contact details for our consultants - we are happy to have a conversation and guide you through this process.