Not merely a response to a crisis by Nikki Kirkup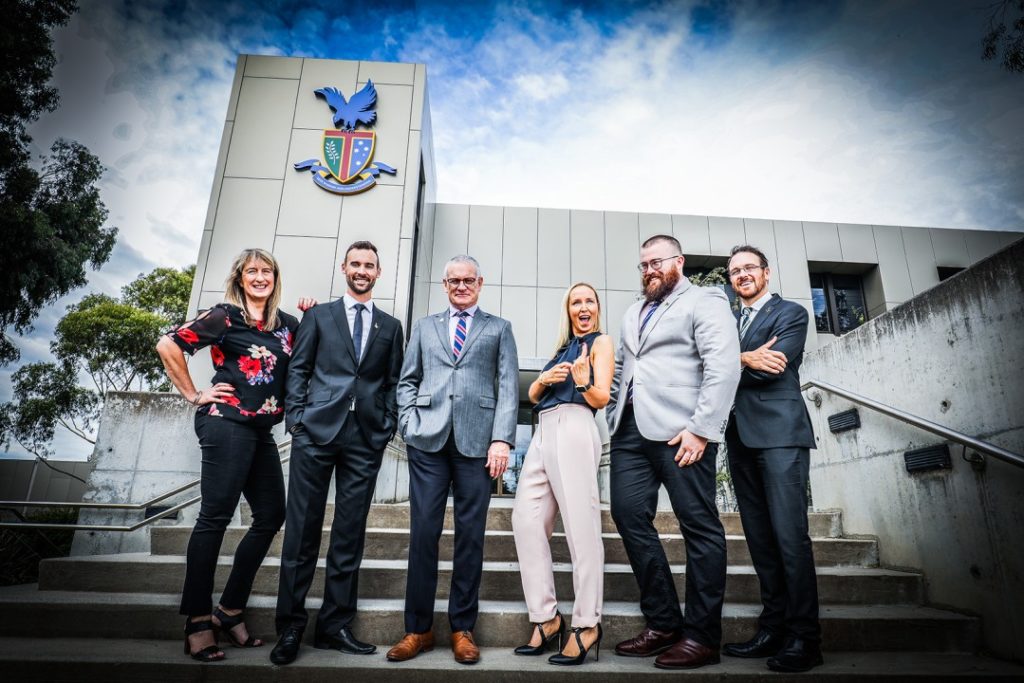 Not merely a response to a crisis; an opportunity to redesign our future.
By Nikki Kirkup: Deputy Principal at The Knox School
Many times over the last few weeks we have heard reference to the "unprecedented times" in which we have been navigating; we have witnessed entire organisations and industries pivot, seemingly overnight, to adjust their business model to fit with the evolving landscape in which they found themselves. Education was one of the sectors that hit the headlines the hardest and indeed perhaps the industry that appeared to experience the greatest shift, in terms of scale and modes of operation, the world over.
The media inferred and, at times declared, that the education sector was unprepared and frequently referred to the "home-schooling" of students by parents. In perhaps what may be considered a somewhat controversial stance, I would physical closure of our Campus spanning the majority of Term 2, it would be wrong to say that the TKS Community were unprepared. For many years now, the educators at TKS have been designing and facilitating learning experiences that go beyond the transmission of traditional academic content; placing value on the significance of character outcomes and individual student competencies, our educators have delivered learning that fosters the development of a range of critical skills which would empower our students to not only survive through times of disruption, but moreover to thrive within any environment in which they find themselves.
The model of Continuous Learning that we have operated over the course of Term 2 was specifically designed to provide a framework which would scaffold the experience for our students to build upon and continue to develop the all-important skills and attributes that were a fundamental feature of our on campus experience.
Developed within the 4 Pillars of our vision – Connect, Shape, Provoke and Position, with a focus on independent learning skills, student agency and a flexible approach, the model empowered TKS students to continue to build their learning with the benefit of increased choice as to the individual shape of their day. To pivot to such a flexible model of learning could not be achieved without the existing infrastructure of skill development frameworks in place to support it.
Having intentionally embedded such skills within the vision and values of TKS, it was clear that our students were prepared. This was perhaps most evident with the ease of which they transitioned into the model – a day of technical training led by the adults and an explanation of the model
of learning and they were ready to go! As adults, we are
often risk averse and suspicious of change; young people
are less so, they are resilient, creative and critical thinkers who can adapt easily and step up to the challenge – if provided the opportunity.
This is a critically important insight into the experience of learning for our students, clearly acknowledging their preference for models which support flexible learning and allowing for some control over their own time and the pace of their work. They will assume responsibility and make good choices when given the framework in which to do so and, more often than not, can thrive during times of uncertainty and complexity. They are also very cognisant and mindful of what is required and have the narrative to articulate their experience. In our recent student survey (Years 5-12), the top three positives of the Home Campus experience were:
1) Flexible learning/Being able to work at own pace
2) More available time
3) Being able to interact & with connect with peers /teachers
It is without doubt that the pandemic of 2020 has shone a light on many aspects of life as we knew it. The phrase our "new normal" has become common parlance around the globe. As a society we will be faced with many big decisions as we slowly return to life without restriction and we are tasked with making informed choices that will benefit the world not only now, but for generations to come. At TKS we acknowledge the voices of our students and place great value in their insight and perceptions and will commit to ensuring that our return to our "new normal" will harness
the positive aspects identified by our students. At TKS, we could not be more proud of our staff and students, and look forward to exploring our "new normal" together, stronger and a little wiser, as we step forward in to the Post-COVID world for the remainder of 2020 and beyond.